This article has been composed by Steven "DrowninG" Ellison, an avid writer and founder of www.Stengima.co.uk which covers all the latest news in the worlds of Starcraft II and UFC. He also serves as an Editor on Fantasy Inspiration
Starcraft Reviewed
Upon it's first month of release, Starcraft II sold over three million copies making it the fastest selling Real Time Strategy game ever! The second installment in the Starcraft series depicts the story of Sarah Kerrigan, a former Confederate Ghost and second in command of the Sons of Korhal, after the Battle of New Gettysburg at which Arcturus Mengsk ordered Kerrigan to complete her mission but when she was overrun by Zerg forces, refused to help and the Zerg therefore captured and infested Kerrigan ultimately turning her into The Queen Of Blades.
Throughout the single player campaign you go from planet to planet with Jim Raynor and his "Raynor's Raiders" crew which includes former inmate Tychus Finley aboard the Hyperion, A Behemoth-class Battlecruiser commanded by fellow ally Matt Horner. You carry out various missions to collect Xel'Naga artifacts which you will later assemble into a powerful device whilst invading the Zerg's home world of Char in an attempt to assassinate Kerrigan. Throughout the journey you gain new allies in Gabriel Tosh, a rogue Spectre and Ariel Hanson, a scientist which you meet up with after responding to her distress call from the Agria colony which has been infested by the Zerg. You have to make several decissions throughout the game which affect which paths you take, for example after rescuing Ariel Hanson she asks you to help evacuate the colonists but Executor Selendis of the Protoss fleet demands that you help her purify the colony of all infestion.
When you have gathered all artifacts Mengsk's son Prince Valerian Mengsk contact's you in an attempt to form an alliance for the final assault on Char. Whilst down on Char you save a trapped General Warfield and his crew and are then faced with a decision as to whether or not you wish to destory the Zerg Orbital platform to eliminate the arial forces in the final battle or destory the tunneling networks of the Nydus worms to prevent them from diving up from the ground below.
You and your allies prepare to power the complete Xel'Naga artifact to destory the Zerg and must defend it at all costs, fending off wave after wave of Zerg attacks and several attacks from The Queen Of Blades herself. If you are successful in defending the preparing Artifact, it will emit a large psionic blast which incinerates all Zerg life on the planet, a final cut scene then rolls which shows Kerrigan returning to her human form, naked within a Zerg Hive. Jim Raynor goes to pick Sarah Kerrigan up at which time he is made aware of Tychus's betrayal as Tychus reaches for his gun to shoot Kerrigan but in a swift defence, Raynor turns and knocks the gun out of Tychus's hand, pulls out his own, aims it at Tychus and the scene turn black just as we hear a shot fired. The final scene shows Kerrigan regaining conciousness in Raynor's arms as her walks off into the sunlight.
The Multiplayer!
However probably the most important part of the Starcraft II game is the Multiplayer section which makes the game one of the biggest professionally player eSport in the world. Extremely popular in South Korea, various tournaments and leagues are held all over the world such as the Global Starcraft League (GSL), Major League Gaming (MLG), the IGN Pro League (IPL), Dreamhack and the North American Star League (NASL).
Player's, many of which are members of various team's, compete at these tournament's for large prize pools of up to $100,000.00 and various computer hardware. They attend event dressed in teams shirts decorated with various sponsors which help fund their international trips to such events. Companies such as Intel, Steelseries, Kingston, Pepsi and Nvidia all invest alot of money into eSports and make the above tournaments possible.
Gamer Houses are very popular in South Korea and are starting to appear in Europe and North America now, various team mates live and train eight-to-ten hours a day together in the hopes achieving first place positions and taking home those gigantic cheques, so as you can see, eSports is a serious industry and with new streaming technologies becoming widely available along with websites who offer streaming services just as ustream.com and Twitch.TV, these give tournament hosts a platform to deliver content to people worldwide along with a Video On Demand service that people can access. Website like Twitch.TV also offer a subscription service that their partners (much like Youtube Partners) can profit from, allowing them to generate revenue from their content and give users some extra's aswell.
With Starcraft II recently celebrating its first birthday, the competitive scene is really starting to heat up and the professional level of play is evolving every day with newer, more complex strategies being executed at every new event.
The Art Work
As always we would love to know which your favorite is in the comments below and if you have enjoyed this resource we would very much appreciate if you can share it with your Facebook and Twitter followers.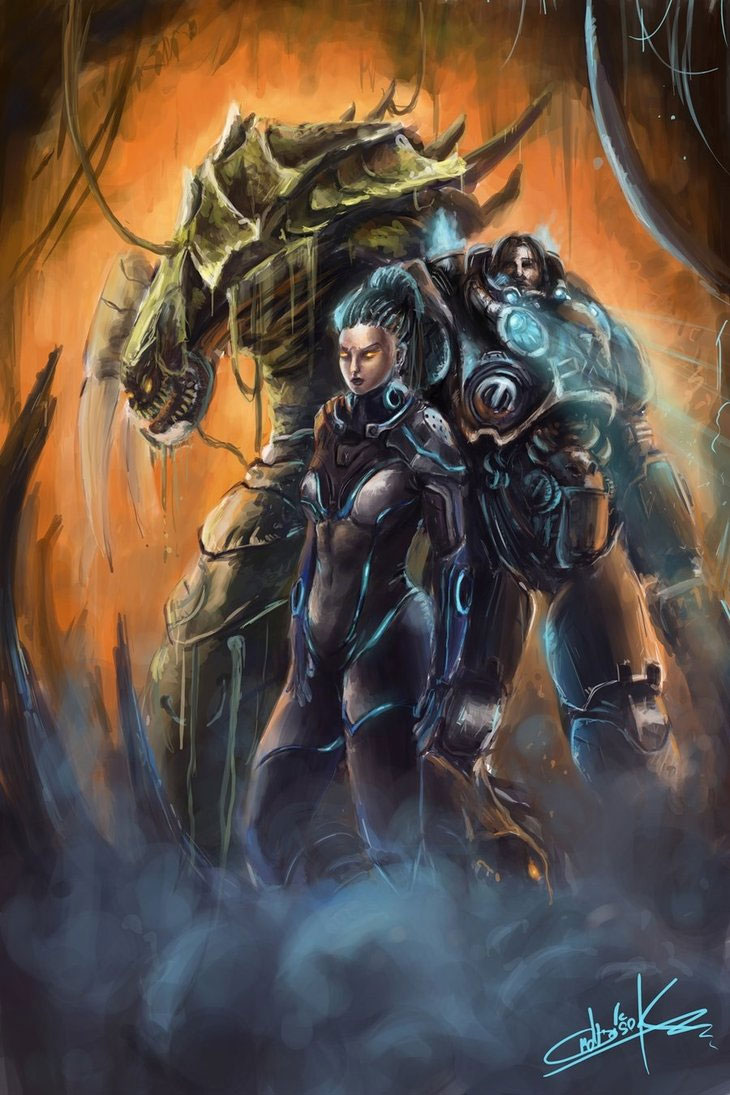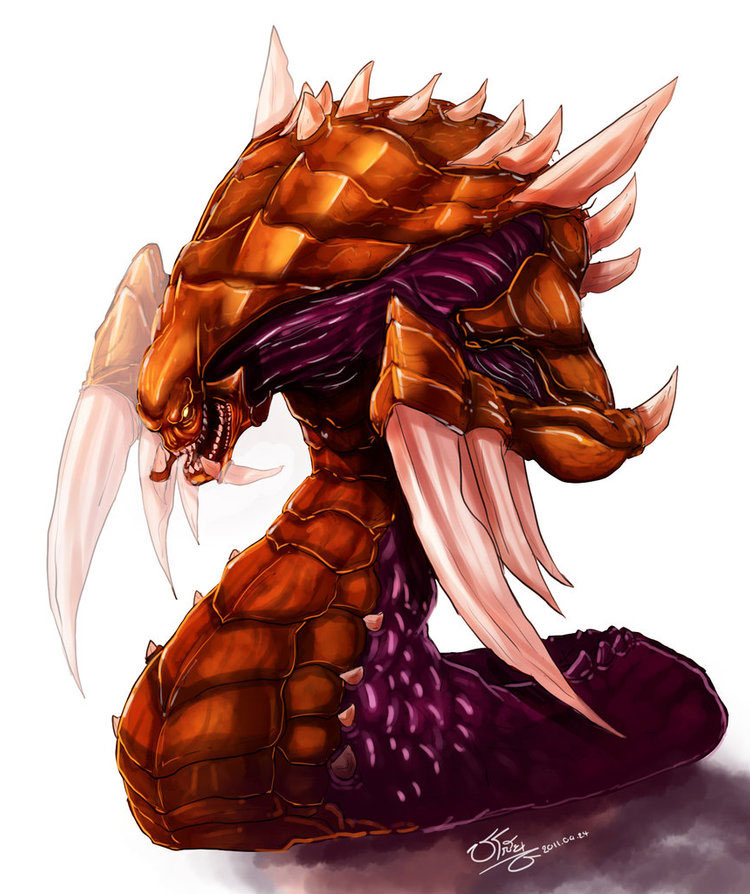 All art work is © Respective Owners – Starcraft © Blizzard Entertainment All rights reserved.
Tags
Join The Discussion Trackbacks
Leave a Reply